What is hybrid working?
For many of us, the pandemic was the first time in our careers that the usual Monday to Friday office routine was broken. As restrictions have lifted, businesses and organisations across the world have continued to foster a partial work from home approach for their workers, with 82% of employers keeping some remote work in their business model.
Hybrid working environments are nothing new, with many forward-thinking organisations exploring the potential of 'working from anywhere' pre-pandemic. However, COVID-19 accelerated the uptake of hybrid workplaces, and they are set to be a permanent part of our working culture.
Well-being benefits of hybrid working
The shift in how businesses approach their working environments comes with a new opportunity to improve employee well-being. There are many ways that working remotely can benefit our mental health, from less time spent commuting, to quieter working environments, as well as the ability for in-office time to be better focused on collaborative working.
With more than two-thirds of employees reporting symptoms of burnout this year, hybrid workplaces have been identified as an potential antidote. Flexible work arrangements have been found to reduce stress levels, and greater levels of control over the way we work increase job satisfaction, reduce burnout and, ultimately, improve retention.
The hybrid workplace also comes with greater opportunity for employees to enhance their overall quality of life. Lunchbreaks often don't feel like lunchbreaks when we are in the office but given the opportunity to take a walk with a family member, or prepare lunch instead of simply consuming it, we can break up our working day with activities that are positive for our mental health and well-being.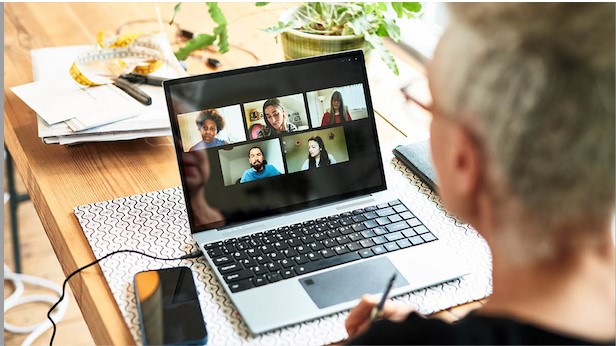 Business benefits of hybrid working
Hybrid working environments can hugely benefit your business. 83% of employees identify hybrid models as being optimal for the future, so it makes sense for forward-thinking organisations to look at how they can embrace the hybrid working ethos.
Not only do hybrid workplaces attract top talent and boost brand image, but they are also cheaper to run. Less office space may be needed, meaning lower bills for organisations, as well as savings for on commuting and other costs for employees.
The biggest plus for businesses that hybrid working brings is the happiness of the workforce. Employees that have better control of their lives as well as their physical and mental well-being are found to have improved productivity. Removing the distractions of the office can also help employees to focus better and get more out of their working hours.


The challenges of hybrid working
Any work model is going to come with challenges and limitations. Hybrid workplaces by nature are centred less around direct contact between an employer and its workers, and more around the individual focus of the employees.
The removal of connection can make it harder for organisations to monitor and cater to the needs of its employees, and workers can perhaps feel less connected to the purpose and culture of the organisation they work for.
Hybrid working may not suit every person or organisation. It relies heavily on every individual worker having the resources and equipment required for them to complete their job at home. The costs of providing the right level of tech to each worker might outweigh the benefits, depending on the organisation.
It's also important to think about the physical and mental requirements of the individual employees. For many people, work is an opportunity to get out of the house, have a routine that involves exercise – walking to the station for example - meeting new people, and having valuable social interactions.
Although digital communications are highly efficient, a lot of the social values of the workplace can become lost on video calls and chatrooms. Therefore, it's important to deliver a balance of face to face and remote interactions.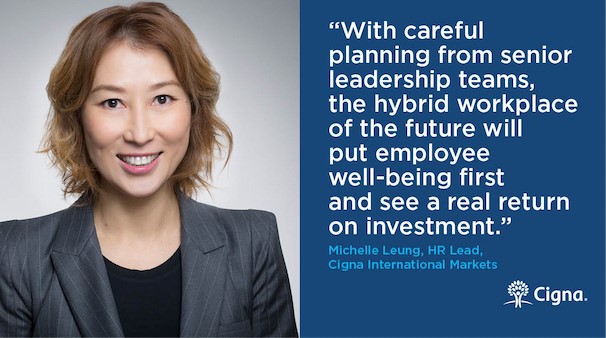 Planning for successful hybrid working
Organisations can overcome these challenges with careful planning. By ensuring the expectations of employees when it comes to their workload, and how many days they will be expected to work from home, businesses can build a hybrid workplace that suits everyone.
Managers should be ready to support their workers and keep an eye out for any symptoms of poor mental or physical well-being. This can be done with regular check-ins to catch up on where each individual worker is, and how the balance of working from home is affecting them.
Office time should be treated as just that and used to complete tasks that cannot be done remotely. If there is specific equipment required to complete a certain task, then this should be prioritised over jobs that can be done from home.
It is also beneficial to organise social events in face-to-face contact hours, as these social interactions are valuable to both employers and employees.